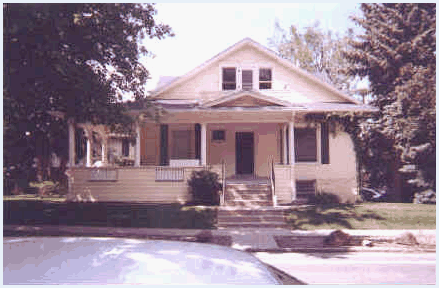 Stacy Denton's
Strange Story

About her three homeless friends
and 917 Baseline Road
Quote:RECAP OF INFORMATION POSTED ONLINE ABOUT STACY DENTON, 917 BASELINE:

00. 1997-12-24 News Article: 48-year-old homeless man, David Emmit Simpson, face was beaten

01. Stacy Denton, played guitar and sang at the Pearl St. mall with 3 homeless guys
02. She was a folksinger from the Pearl Street Mall for 11 years, with her bird, Dolly
03. Stacy Denton claimed JonBenet's murder happened at 917 Baseline Road
04. She said the murder weapon possibly was in the basement, in a heating duct
05. She said it happened in the basement at 917 Baseline on the pool table
06. She said the green fibers in JonBenet's hair were from the pool table.
07. She said her homeless friends spotted John Ramsey carrying JonBenet's body in garment bag
08. She said her friends reported what they saw and were murdered, dumped into Boulder Creek
09. The three homeless guys witness a man carrying body 12/25/1996 by 917 Baseline house
10. Two of the homeless men were Daniel Julian (July 97), Thomas Lemmon (Aug 97)
11. Third homeless man was David Emmett Simpson (aka "Mad Dog") who died Sept 97
12. Stacy Denton said JonBenet Ramsey died in a "A Dianic Wicca ritual"
13. Stacy feared for her life after her three friends died and she left the state
14. Stacy said "I found that around the U.S., Boulder is known as "Occult Central"
15. Stacy said "A painter found occult paraphelnalia in all of John Ramsey's offices!

Internet Subculture Feedback:

16. 1999-04-10 Starfist posted on Justice Watch about street person sending FAX at Safeway
17. 1999-04-10 Starfist questions whether the person sending FAX at Safeway is Jameson
18. 1999-04-14 Starfist obtained the political cartoon that was FAXED from Safeway
19. 2001-05-21 Stacy Denton tells story on BNF about political cartoon and 917 Baseline
20. 2001-05-21 Stacy Denton put her "Ballad To Jon Benet" on the Boulder News Forum
21. 2001-06-18 Nandee posts the house owner information on Cybersleuths forum
22. 2001-06-18 ACandyRose posts names of house residents on the Cybersleuths forum
23. 2001-06-21 Kimba posts some research on reverse telehone numbers on Cybersleuths forum
24. 2001-06-27 Chatter posts on Cybersleuths forum the location where house pic is
25. 2001-06-27 Jameson posts a picture of the house on her Webbsleuths forum
26. 2005-05-23 Eagle1 posts that he/she and others e-mailed with Stacy Denton at one time
27. 2005-07-21 BienHoa1968 posted names of 3 homeless men on Cybersleuths forum




---


Stacy Denton seems to have disappeared and Internet posters were still asking in 2005 if anybody has heard from her or anything else on this story. More currently in 2007, I found a Daily Camera News article titled, "Club offers support to homeless" that talks about "a Stacy Denton" and was wondering if this is the same Stacy Denton who told this story so many years ago?

Quotes from the following article:
http://www.dailycamera.com/news/2007/jan...-homeless/

"Rain or shine, snow or sun, every morning Stacy Denton grabs the same table in the back of the Pearl Street Mall Starbucks near the stir sticks and the creamer."

"Denton is sort of like the group's matriarch. Always concerned for her friends' well-being, she's become notorious for her constant storm forecasts, earning her the label "homeless weather lady."

"Although she's often a rock for others, Denton credits the morning meetings — which can last from 7 a.m. to 1 p.m. — for keeping her off the streets."

"That's where she found herself in 1999, at age 46. Suffering from post-traumatic stress disorder brought on by "the nastiest divorce," Denton was eating out of Dumpsters and sleeping under a Boulder Creek tunnel."