DELCO COLD CASE
[color=rgba(0, 0, 0, 0.9)]

Authorities comparing DNA of retired minister who confessed to killing Delco girl in 1975


[color=rgba(0, 0, 0, 0.4)]

David Zandstra of the Atlanta suburb of Marietta is charged with murder and kidnapping of a minor in the 1975 slaying of Gretchen Harrington in Delaware County

[/color]
By Ron Todt and 

NBC10 Staff

 

•

 [color=rgba(0, 0, 0, 0.9)]Published July 28, 2023 

•

 Updated on 

July 28, 2023

 at 

10:22 am

[/color]
[/color]



[color=rgba(13, 13, 13, 0.9)]

A retired minister in Georgia has been charged with murder in the slaying of an 8-year-old girl whose remains were found in the Philadelphia suburbs almost a half-century ago.




Now, law enforcement in several other states is looking into the possibility that David Zandstra may have struck there as well.


[color=rgba(0, 0, 0, 0.9)]

Pastor admits to killing 8-year-old Delaware County girl nearly 50 years ago, DA says
Zandstra, 83, of the Atlanta suburb of Marietta 

is charged with criminal homicide

, first--, second- and third-degree murder, kidnapping of a minor and a related count in the 1975 death of Gretchen Harrington in Delaware County.
District Attorney Jack Stollsteimer told reporters Monday in the Delaware County seat of Media that the defendant was "a monster" and "every parent's worst nightmare."
"This is a man who is a remorseless child predator who acted as if he was a friend, a neighbor and a man of God, and he killed this poor little girl," Stollsteimer said.
Having killed a child who knew and trusted him, he then "acted as if he was their family friend, not only during her burial and the period after that but for years," the district attorney said.
Harrington, the daughter of a Presbyterian minister and his wife, disappeared in mid-August 1975 while walking from her Marple Township home to Bible camp at Trinity Church Chapel, where Zandstra was pastor. Her body was found two months later by a jogger in Ridley Creek State Park in Media.
Harrington, usually accompanied by her sisters but alone this day because of a recent birth in her family, was offered a ride by Zandstra, who was also the father of one of her best friends, Stollsteimer alleged.
"So when he offered her a ride in his car, of course she got in the car," he said.
Zandstra took her to a wooded location and eventually struck her in the head, and believing her to be dead tried to cover her body, authorities said. Returning to his church, he "tried to act like nothing had happened," and when her father, pastor of the nearby Reformed Presbyterian Church, called seeking to find her, Zandstra was the one to call police, Stollsteimer alleged.



DELCO COLD CASE

JUL 24


[color=rgba(0, 0, 0, 0.9)][color=rgba(13, 13, 13, 0.9)]

Officials charge retired pastor in 1975 cold case murder of Delco 8-year-old

[/color][/color]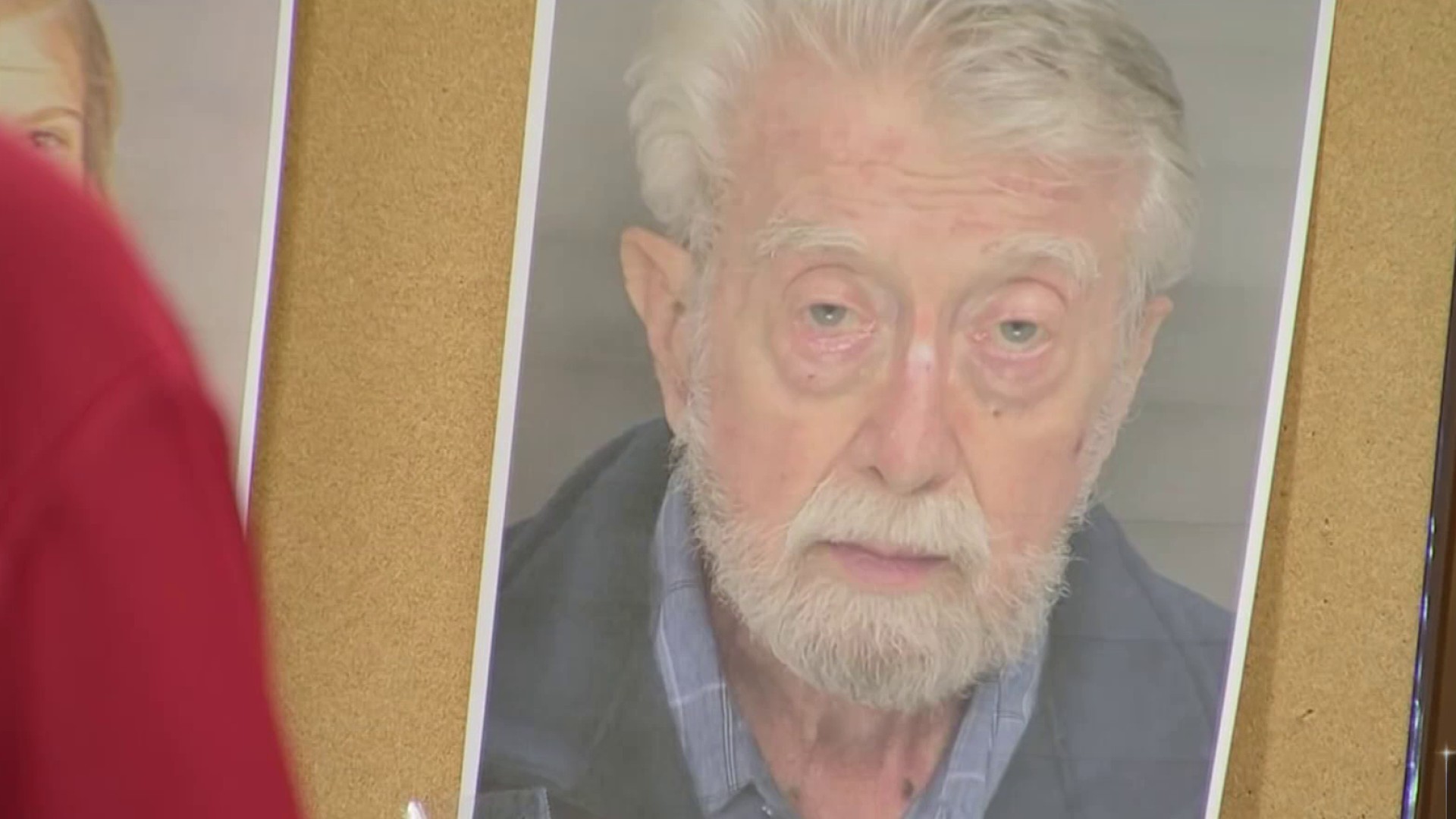 DELCO COLD CASE

JUL 24


[color=rgba(0, 0, 0, 0.9)][color=rgba(13, 13, 13, 0.9)]

Retired minister charged in 1975 cold case murder of 8-year-old girl

[/color][/color]


Over ensuing days, hundreds of people searched nearby wooded areas, and authorities distributed more than 2,000 leaflets and set up a 24-hour hotline that took hundreds of calls, The Philadelphia Inquirer reported. When the girl's body was found in mid-October 1975, her clothing was "folded and in a neat pile" near her body with her underwear hanging from a tree branch "like a flag ... as if to call attention to the place," the Inquirer reported at the time.




Stollsteimer said new information from an unnamed friend of the victim led state police to travel to Georgia and interview Zandstra, who authorities allege then confessed to the crime.




Trooper Eugene Tray said the defendant's demeanor was "relieved" as if it was "a weight off his shoulders." Stollsteimer said Zandstra, however, was fighting extradition from Georgia though the prosecutor vowed that he would be returned to face justice in Pennsylvania.


[color=rgba(0, 0, 0, 0.9)]

Might DNA connect the 83-year-old to other cold cases?

[/color]


DNA from the defendant will be compared to material from open cases in Pennsylvania and elsewhere, authorities said. Zandstra lived in Texas and Georgia after leaving the commonwealth, they said. The Christian Reformed Church lists him as having ministered in New Jersey, California and Texas before retiring in 2005. Authorities said they were concerned that there may have been more victims and urged anyone with information to contact investigators.


Police in Fairfield, California, are also looking into Zandstra's past since he served as a pastor in that community through the 1990s and into the early part of this century, 

KCRA report

e

d

.
"Fairfield police say they are reaching out to law enforcement agencies in Pennsylvania and Georgia, where Zandstra currently lives and where he was arrested, to gather more information," 

KCRA's article said

.


NBC DFW

 reported on Zandstra's connections to Texas, where he settled in Plano after Harrington's killing.


"Fairfield police told KCRA 3 that they are trying to see if Zandstra could be connected to a 1991 missing child case out of Fairfield. A 4-year-old girl disappeared while riding a bike to a friend's house. Right now, police said that the investigation is still in its early stages."




Zandstra remained in custody in Georgia. Contacted for comment on the case, the law office representing Zandstra noted they are aware of the charges against him, but had no immediate comment.




Gretchen Harrington's family asked for privacy but said in a statement that they were "extremely hopeful" that the person responsible would be held accountable for taking her away from them, which they said "forever altered our family and we miss her every single day."




"If you met Gretchen, you were instantly her friend. She exuded kindness to all and was sweet and gentle," the family said. "Even now, when people share their memories of her, the first thing they talk about is how amazing she was and still is ... at just 8 years old, she had a lifelong impact on those around her."

[/color]
[/color]